Wrapsa – an overview
element-admin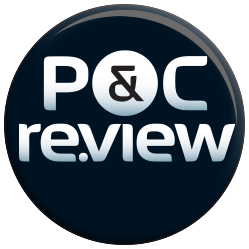 Author: Abby Vorster
Published in Pharmaceutical & Cosmetic Review – March 2020
Since its establishment in 1983, Wrapsa has expanded into South Africa's leading pharmaceutical contract manufacturer. Customer confidentiality and service excellence are at the centre of this business.
A pioneer and trend setter, Wrapsa manufactures over 1 000 different products for various customers. Located in Centurion, the facility now spans 18 500m² and provides employment for approximately 660 people. Wrapsa is southern Africa's largest independently owned pharmaceutical contract manufacturer and operates in line with South African Health Products Regulatory Authority's (SAHPRA) subscription to the Pharmaceutical Inspection Cooperative Scheme (PIC/S). Wrapsa is also an ISO 9001:2015 accredited facility.
Ultimately, by adhering to the PIC/S guidelines, Wrapsa guarantees the quality, safety and efficacy of all medicines manufactured on site, with current GMP (cGMP) being the backbone of quality assurance in all areas of production.
Wrapsa is home to an approved aerosol filling plant for medicinal aerosols. The company also manufactures toiletries for the personal care sector and has setup the necessary infrastructure for to manufacture liquids; syrups; suspensions; emulsions; creams; ointments; gels; toothpastes; powders; granules; uncoated, sugar coated or film-coated tablets; capsules; caplets and lozenges.
While 90 percent of its manufacturing activities are for the pharmaceutical industry, Wrapsa also has an ISO 22000 certification, which is in line with the requirements for manufacturing foodstuffs. This facility is also registered with the US Food and Drug Administration.
Although the business has changed over the past 38 years to keep up with the times, its focus on being a totally bona fide contractor has remained the same. This makes Wrapsa unique. The company took the decision years ago not to compete with its customers, considering it's privy to so much confidential information. This is an area of utmost sensitivity for Wrapsa and the main reason why it has never developed in-house products.
Contract manufacturers are essentially an extension of their customers business, and clients of Wrapsa tend to be intimately involved in the operations that take place within the business. These customers rightly hold a sense of ownership of the processes specific to their products.
Compliant and quality conscious
Wrapsa supplies inexpensive medicines for the masses. It is proud to play an integral part in fostering access to good quality medicines, while simultaneously complying with the requirements set out by the International Organisation for Standardisation. The PIC/S upgrade at Wrapsa paved the way for the biggest changes at the company's manufacturing facility.
Quality is the most important aspect of the business. If you don't have a quality product, you don't have any customers. All the Critical Control Points are monitored, hygiene checks are implemented, and hand sanitising stations are accessible at multiple points throughout the facility.
Home to state-of-the-art equipment, Wrapsa's laboratory is responsible for testing all API and excipient raw materials received, according to the latest Pharmacopeial methods, or as required per product by the guidelines set out in the product dossier. Finished products are also tested according to validated methods supplied by customers, as required by product dossiers. The activities in the laboratory have a major impact on quality assurance, SAHPRA and ISO compliance.
Wrapsa has a fully equipped stability laboratory offering:
stability tests
various climatic zones
allopathic medicines
complementary medicines
health supplements
comparative dissolution testing
verification of analytical methods and more
research & development.
Wrapsa has initiated the process of attaining SANAS 17025:2005 accreditation. Part of this process is the evaluation of its quality management system as well as an inspection of the Wrapsa laboratory facility and equipment.
Automated yet flexible
Remaining in constant contact with customers and maintaining flexibility in terms of the supply chain system, are both essential factors in upholding effective logistics. Wrapsa has started to bring in raw materials directly from international manufacturers to overcome the growing challenge in the supply chain of the limited number of local suppliers importing certain items.
On the packaging side, Wrapsa sources all packaging components locally and is pleased with the good and continuous supply of products from packaging manufacturers in South Africa.
With the focus of the business being so diverse, no two service level agreements are the same, making planning essential to this contract manufacturing company.
When Wrapsa receives an order, it is processed by entering it into a production system. This is a custom designed web based program that is unique to Wrapsa and its needs as a contract manufacturing business. All departments have access to this system and can view the production schedule to set priorities. Planning then takes place based on what is scheduled and required for the period ahead.
This automated and exclusive operational system also provides Wrapsa with the much-needed platform to determine the availability of packaging components and raw materials. It is also unique in that customers have remote access to their specific sections of the program, allowing them to track the progress of procurement and to determine when a product is due for production.
As a contract manufacturer in a competitive market, Wrapsa has to ensure it's extremely accurate when it comes to purchasing and that it always buys the best quality at the best possible price and at the right time. These are the three pillars of procurement at Wrapsa. Working as a team is one of the main reasons why Wrapsa has been able to attain such incredible growth. This has impacted on production coordination in the most positive of ways, to iron out problems, keep customers happy and deliver on time.
Focused on technology transfer
Over the last 38 years, Wrapsa has been fulfilling the definitive need in South Africa for reliable local manufacturers of pharmaceuticals and personal care, aerosol, veterinary, beverage and food supplement products. The organisation has grown steadily from modest beginnings to become southern Africa's largest independently owned and fully accredited bona fide contract manufacturer, supplying award-winning and expert services to some of world's leading pharma giants and most influential brands.
The specialist teams at Wrapsa, which oversee the various areas within the business, have a vast range of skills between them. The teams also endeavour to stay abreast of new trends and technologies, both locally and internationally, through access to global factories and working groups. One of the spinoffs of this philosophy was the transfer of technology to manufacture anti-retroviral products on behalf of a major pharma company, using highly sophisticated apparatus.
Socially responsible
Wrapsa has an incredibly tight group of employees and experiences a remarkably low staff turnover. The company is also proud of its contribution to the local community.
Training and skills developments are not only a necessity in Wrapsa's area of production, but also beneficial to employees and empower them. For this reason, Wrapsa is aware that any decision it makes as management has the potential to impact on many people beyond its walls – and Wrapsa ensures it's mindful of this at all times.