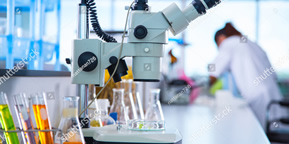 WHAT WE DO
Laboratory
WRAPSA Laboratory
Our facility comprises three divisions: the Raw Materials Analysis Division, In-Process Analysis Division, and the Final Products Analysis Division. Additionally, Wrapsa Laboratories engages in the stability testing of pharmaceutical products, housing its own climate controlled conditioning chambers for the controlled aging of tablets, capsules, caplets, and syrups as well as creams and gels.
The analytical facility boasts a number of advanced analytical instruments, including Photodiode Array equipped High-Performance Liquid Chromatography-, Gas Chromatography-, Atomic Absorption-, Densimetry-, Viscometry-, and FTIR Apparatus, among others.
The laboratories make extensive use of digital systems for automation and data integrity, and has recently implemented a LIMS system to improve laboratory efficiency.