Geared for CAMs
element-admin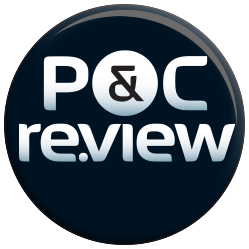 Author: Abby Vorster
Published in Pharmaceutical & Cosmetic Review – July 2019
The Medicines and Related Substances Amendment Act No. 72 of 2008, which came into effect on 1 June, fundamentally shifts the medicines regulatory regime in South Africa. Items such as complementary medicines (CAMs) and health supplements are included in the Amendment Act, and will have to be registered with the South African Health Products Regulatory Authority (SAHPRA) to be sold in South Africa.
This is set to have a far-reaching impact on CAMs and health supplements' brand owners as their products must be manufactured in a GMP approved facility. Wrapsa, southern Africa's largest independently owned bona fide pharmaceutical contract manufacturer, is geared to produce CAMs and health supplements. The company holds a license from the Medicines Control Council (MCC), which is being replaced by SAHPRA, is ISO‑9001-2008 and ISO 22000:2005 accredited and fully GMP compliant. The laboratory is in the process of being upgraded with the goal to achieve ISO‑17025 accreditation.
Industry leading services
CAMs' brand owners seeking to partner with Wrapsa can rest assured they will be working with one of the best manufacturing facilities in the business. 'We offer specialised services that include compilation of data required for medicines registration – which will be extended to CAMs and health supplements – validation assistance, and the acceptance of raw materials and packaging components on a firm or consignment basis,' explains Jannie Nel, Wrapsa's responsible‑pharmacist.
Being a pharmaceutical manufacturer, the company's facilities meet the requirements for CAMs‑manufacturing.
Production and packing
Along with the promise of quality, flexibility and strict confidentiality, Wrapsa is equipped to produce liquids (including syrups, suspensions and emulsions); creams, ointments and gels; powders and granules; uncoated, film-coated and sugar-coated tablets; as well as capsules and caplets.
Its packing capabilities include blister and strip packing of tablets, softgel caps and capsules; sachet filling of liquids, powders, cream and ointments; tube filling; shrink wrapping and filling creams, powders and liquids; flowpac or pillow packing and tablet or capsule packing into containers. The company is also home to an aerosol filling plant, which conforms to local industry requirements and is a member of the Aerosol Manufacturers' Association of South Africa.